Technical seminars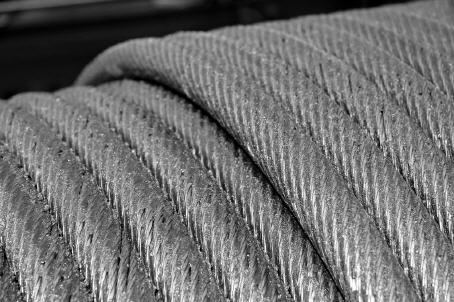 The topics of the technical seminars are very extensive. Some example topics are shown below.

Besides the fundamentals of rope technology and rope applications in the construction industry, the other machine components such as drums and sheaves are covered.

The specific training content will always be tailored to your needs.
Rope technology
Fundamentals of special wire ropes: terms, definitions, constructions, rope classification, rope properties, rope discard criterion
Common rope terminations used in the construction industry
Rope application
Hoist ropes, boom hoist (luffing) ropes and pendant ropes
The two rope categories: Rotation resistant ropes and non-rotation resistant ropes
General rope installation instructions
About maintenance, handling, lubrication and other topics
Components
Single and multilayer drums and their impact on rope selection and operation
Sheave wear: how to determine and assess it
The seminar´s aim is to give the participants for their respective activity practical and applicable knowledge. The practical implementation of the theoretical issues discussed can be viewed on the customers crane/machine live and thus actively learned and repeated subsequently.
Who would benefit from our seminars?

The technical seminars are tailored to meet the needs of the individuals that are responsible for ropes:
Engineers, designers, customer service representatives and technicians of the machine and component manufacturer
The machine operators and other employees in charge of the machine service
Employees of crane maintenance companies
Any sales person or product manager, who takes care of the customers in the construction machinery market
Experts for cranes: e.g. public authorities or classification societies
If you need further information don´t hesitate to contact us! We are happy to assist. Click here for the contact form.